Attention Veterinary Prescribers…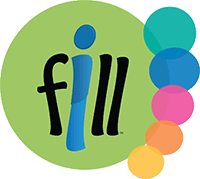 Stokes Healthcare Introduces iFill
Stokes is inviting all of its veterinary prescribers to start prescribing with iFill. iFill is a secure, web-based, end-to-end prescription management system. iFill allows participating practices to prescribe compounded medications securely, quickly, and accurately. Here are some of the highlights of prescribing with iFill
24/7 access. No software to install. All you need is a browser.
Faster turnaround time
Immediate access to pricing and shipping costs
Less time on the phone.
Improved prescription accuracy
Detailed prescription and order histories
No more faxing
Quantity discounts available
Reduce medication inventory
Order direct to client or direct to office
Is iFill just another on-line ordering system?
iFill is far more than just an on-line ordering system. iFill is built from the ground up so that Stokes and our prescribing partners can work together in providing the best possible customer care through compounded medications.
How much will it cost to start up?
There is no cost to join iFill. You can start prescribing with iFill today!
Can I still call Stokes when I need to talk to a pharmacist?
Customer service has always been a top priority here at Stokes. Our excellent customer care team and attentive pharmacists are just a phone call away whenever there's a need.
What are my clients' payment options?
Your clients can pay immediately on-line with a credit card or be billed through your office.
Does iFill do Refills?
Yes it does! Refills are easy for your clients and for your office orders.
I have some questions before I sign up...
To get more information, please contact support@myifill.com or call 435-214-4624. Every practice is successful for different reasons. We know that iFill can fit the way you do business. If you like, we will gladly set-up a live web conference with your team as well as your hospital administrator/practice manager.
Prescribing with iFill
| | | |
| --- | --- | --- |
| Logging In: | | iFill provides a secure login for as many users as you need at no cost to you. iFill features can be turned on or off automatically based on who is using the system. |
| Entering Patients: | | You can quickly search for existing patients or enter new patients. If you have prescribed for the patient in the past at Stokes, that patient will already be in the system. |
| Selecting the perfect medication. | | Browse or search and find exactly what you're looking for. Don't see what you want, just type in the drug you need and Stokes will take care of the rest. |
| Getting immediate pricing and shipping options | | Work with your patient to find the best solution. Pricing is immediately available. |